GETTING HERE:
We are located at 28C Station Street, Bancroft, Ontario. We are on the north side of the street, and on the west side of the river. We share an ample parking lot with the Bancroft Post Office and the Wattle and Daub Diner.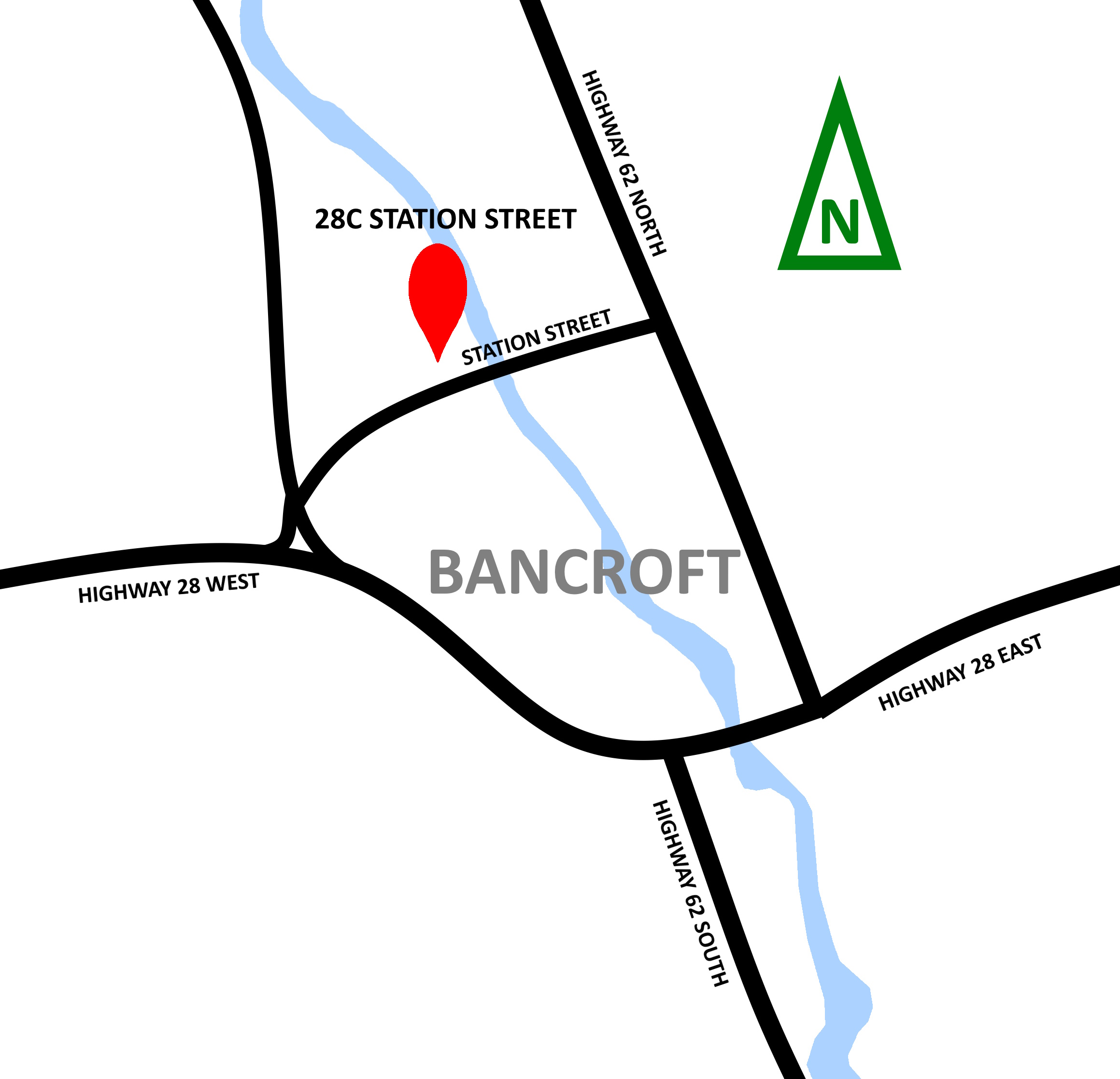 WHAT TO EXPECT ON YOUR VISIT:
Take a journey through time and experience history in our 9 rooms full of exhibits that showcase the heritage of North Hastings.

Public Bathrooms are available in the Town of Bancroft facility next door to the museum.

In addition to our main entrance via the deck, we have a ramp leading up to the side entrance of the museum for anyone with accessibility needs.

We have hand sanitizer available to help protect your health.

There are low ceilings and doorways throughout the building; please take care when carrying children.

For safety reasons, we reserve the right to inspect all bags.

All visitors must wear shirts and shoes.

Everyone entering the museum is subject to video surveillance as per our security measures.

Closing of the building begins 15 minutes before indicated times.

Photography and video recording is allowed but we ask that you be considerate and respectful of the privacy wishes of other visitors and their experience quality.

No smoking is permitted inside the museum. This includes vaping.

Please don't shout or run in the Museum. Swearing and other disrespectful language is also not allowed.